Help us evolve our content with edits and ideas for improvement.
Ren Ma (constant improvement) (read more here) is a key concept and a key goal of all martial arts, especially karatedō.
You can help us in that mission by using a new error-reporting page on GOJUKARATE.COM, located here.
You can also access this error-reporting page anywhere on GOJUKARATE.COM by scrolling to the bottom of the page, and choosing the Report Errors option.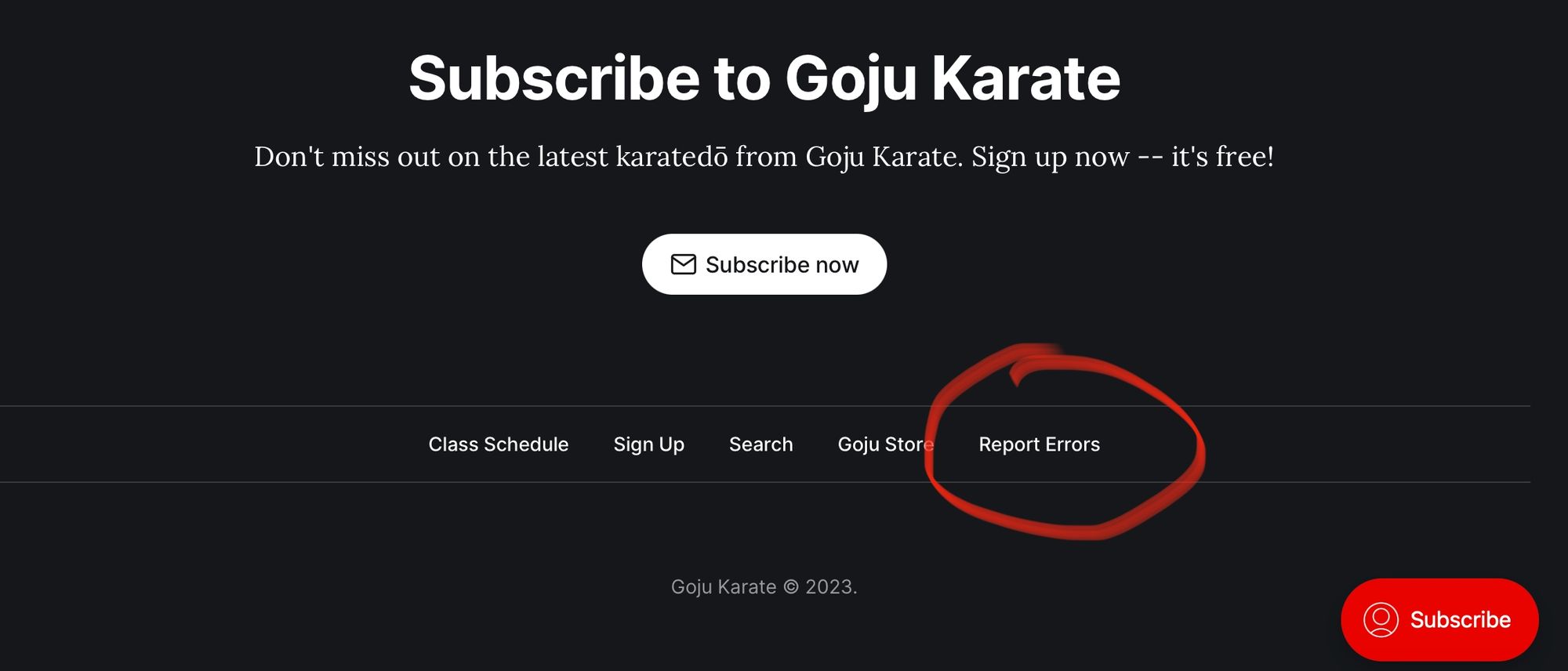 Your edits, as well as any ideas and comments for improving GOJUKARATE.COM, will be reviewed promptly and you'll receive a reply shortly.