Ever wonder what's inside the baskets on the Shinzen? Shinzen Katami are in one of them.
If your application for Rank Testing has been approved, please seriously consider bringing a shinzen katami to testing.
Students who are invited to attend Rank Testing and test for advancement to their next rank (kyu) are given a handout that invites them to bring a Shinzen Katami 形見 to the day of rank testing.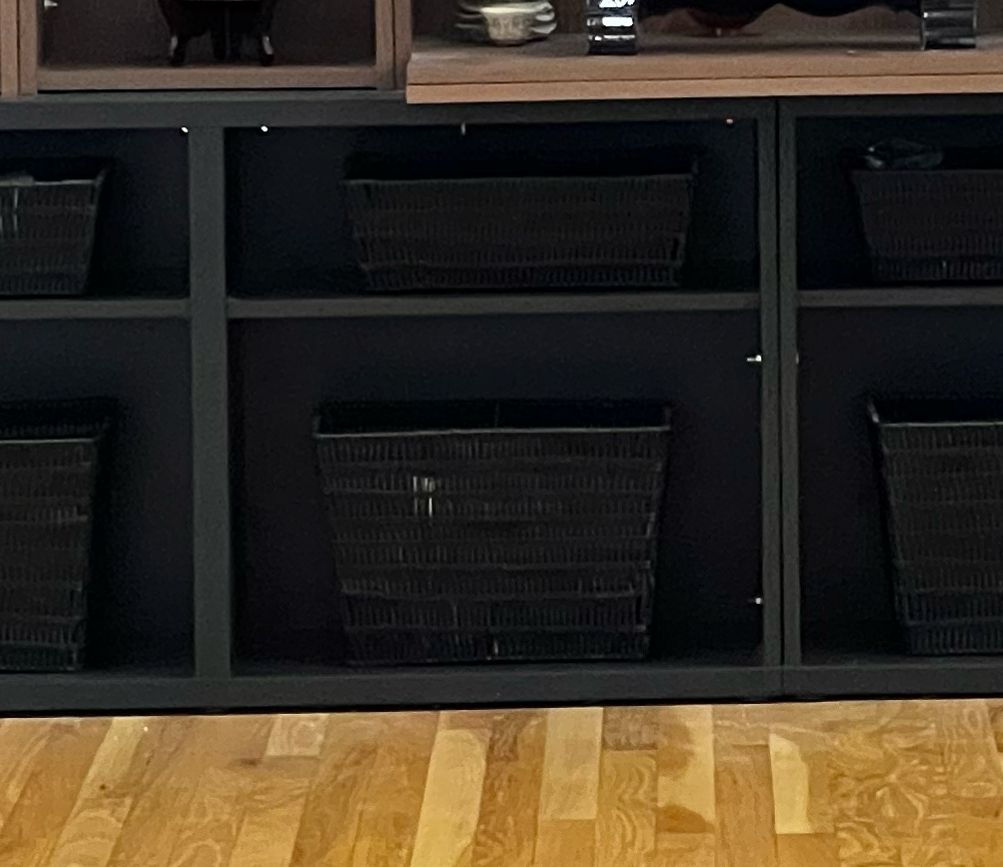 So what exactly is a shinzen katami?
A Symbol of Everyone
Literally, a shinzen katami is a "souvenir" or "representation" that is placed on the shinzen.
It is, literally, a symbol of you.

Katami are placed in one of three baskets that are in the center portion of the shinzen, and remain there for about two months, and then are returned to their owners.
The purpose of Shinzen Katami is to help remind everyone that the shinzen is the focal point for our entire dojo community, especially all of our students, and the opportunity to place your own katami in the shinzen is a great demonstration of this.
What Can You Bring?

A katami can be either:
A small object that is meaningful to you in some way. For instance, a daruma or a dried flower from a special event in your life. The object can be inside a bag or container or wrapped so that it isn't visible. Please try to keep the size of the object to something smaller than a soda can, although we'll try to make exceptions. (Especially if you want to bring a rank belt [obi] from someone that is important in your life, size limits will be waived automatically because of the deep significance that they hold. Obi need not be specifically karatedo obi — they may be from any martial art).

If the object isn't necessarily unique, or if you think it might be hard to identify later when katami are returned to everyone, please put a small label on it with your name.
A note in a sealed envelope. This note can contain anything you wish; the envelope will never be opened and will be returned to you when the next rank testing cycle begins. The contents of the note are entirely up to you: perhaps its a letter addressed to yourself in the future, discussing how you feel about your training and about testing now; or perhaps it's a note or a shodo meditation kanji that is especially meaningful to you; or perhaps it has nothing to do with karatedo or rank testing, but about other important aspects of your life.

What Happens to Your Shinzen Katami?

Please bring your shinzen katami with you on the day of rank testing; you'll be asked to put it in a basket for the shinzen before promotion starts.
Shinzen katami will be returned to their owners the week before the next rank testing cycle ends; a basket with the katami will be placed to the side of the shinzen and you are free to retrieve your katami at any point before or after class.