In the spring of 2020, we needed a way to support our young karateka, many of whom were shut-in. So we made a video.
What do you do when circumstances hands you a lemon and you can't make lemonade? Why, you make a movie, of course!
in the spring of 2020, New York City was gripped by a fear that caused kids, including our young karateka, to be shut-in and unable to come to the dojo. From those days, our online class programs were born and today we offer a wide range of online classes, including livestream classes.
But at that time, online martial arts was in its infancy and we wanted a way to specifically engage our young audience, and to lift their spirits. So, we produced a tongue-in-cheek movie trailer for the kids online program, and distributed it.
One of the innovative parts of the program was that instructors hand-delivered bags of blocks and pads on loan to kids at their homes, to be returned once things got back to normal.
In photos taken at that time, you can see bundles waiting to go out, while scenes from the trailer were being video'd. I've also included a photo of the form that accompanied each delivery (for the record, no killer robots or porcupines were delivered and the official dojo position is that neither were any nuclear weapons shipped).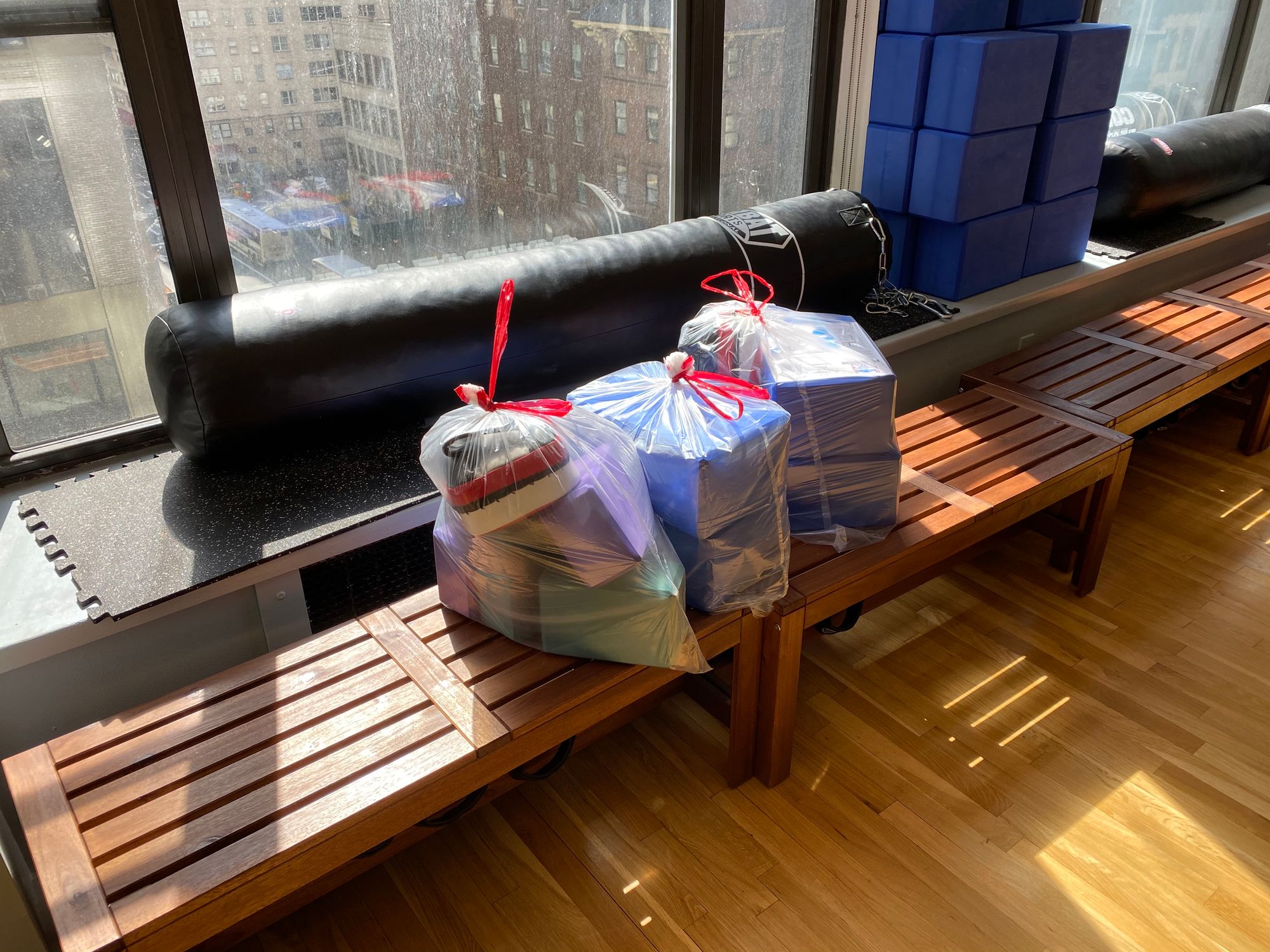 The trailer video was a hit, kids loved it (and we had a blast making it) and the rest was history – eventually kids were able to train at the dojo again, and our online programs matured into the full range you see today.
When we were developing the new GOJUKARATE.COM, we ran across the trailer video and everyone loved seeing it again. So we thought we'd share it, and it's available now in the Videos section of Goju Students (look in Extras).
I hope it brings a smile to your day, just like it did for our kids back in 2020!