On the Eleventh Anniversary of the founding of Goju Karate, the 2022 Tameshiwari Tournament promises to be an exciting celebration.
Goju Karate was founded in November 2011, and there's no better way to celebrate the Eleventh Anniversary of the dojo than watching karateka powerfully destroy mounds of boards!
The 2022 Edition
The annual Tameshiwari Tournament returns on Saturday, November 12th, 2022 and begins at 1:30PM – right after the conclusion of the Tameshiwari Seminar being held that same day.
---
RELATED FEATURES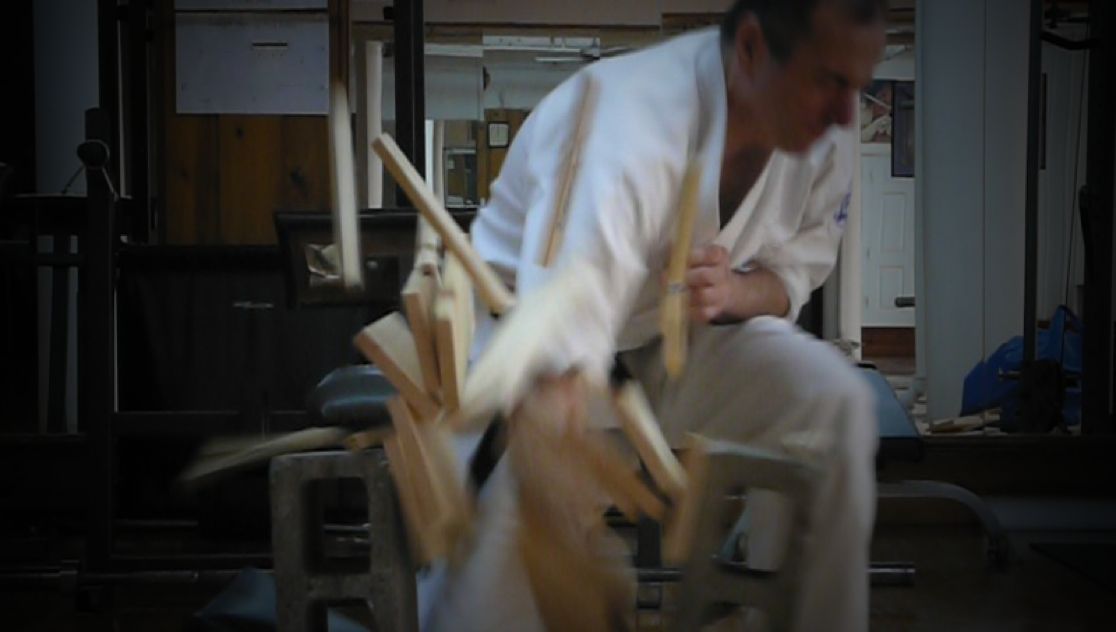 ---
This year, for the first time, a Teens Division will debut, with competitors in both the boys and girls division breaking in three events, just like the Adults Division.
And the Adults Division will feature its usual three rounds: a seiken/no-spacer break, a traditional breaking round with spacers, and the creative breaking round in which competitors will attempt a range of very challenging breaks.
The Adults Division will, as usual, have separate categories for both male and female competitors: based on early registrations, there will be plenty of karateka in both groups.
Guests and spectators are welcome to attend and cheer for their friends, family members, and all the amazing competitors that will be working hard that day.
Registering
Tournament registration is restricted to Goju Karate students only, and must be done at the Front Desk at the NYC Dojo.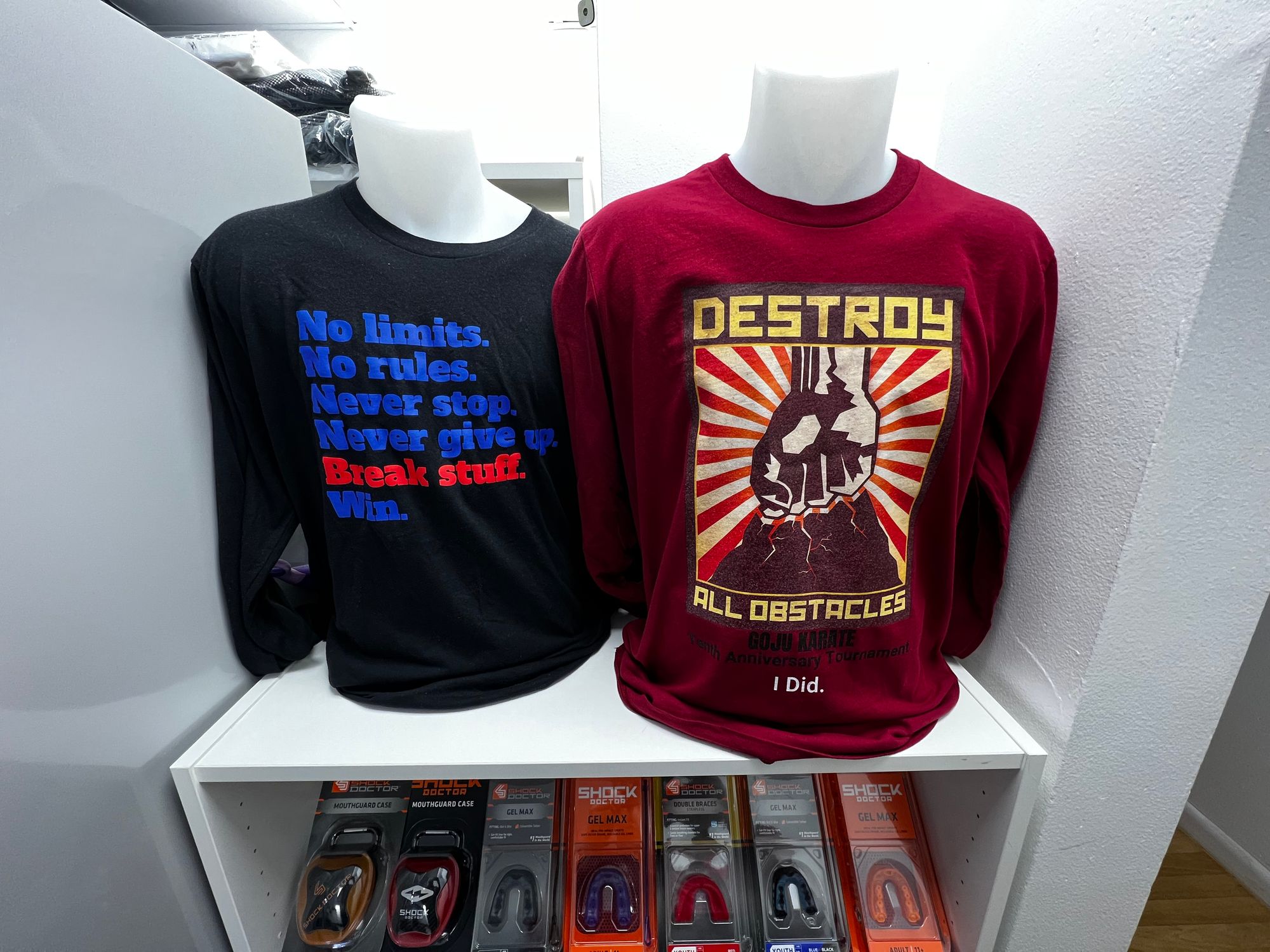 Competitors receive a limited-edition Tournament tshirt as part of entry: these tshirts are never available for sale to non-competitors, and are different each year (this year's design will be announced soon – stay tuned for the unveiling!)
In addition, the Board Calculator worksheet, introduced last year, is available for competitors to help figure out how many boards to order (and if necessary, how many spacers).
Registration is, as always, limited: board orders have already been placed, and when the supply of boards is exhausted, we can no longer accept new competitor registration. Please register soon!
Scenes from Previous Years