Missed the first shodo lecture in the Cycle of Four? The Goju Students section now has a live recording available for review.
The first Shodo lecture of 2023, from the Wednesday, January 11, 2023 class, is now available on GOJUKARATE.COM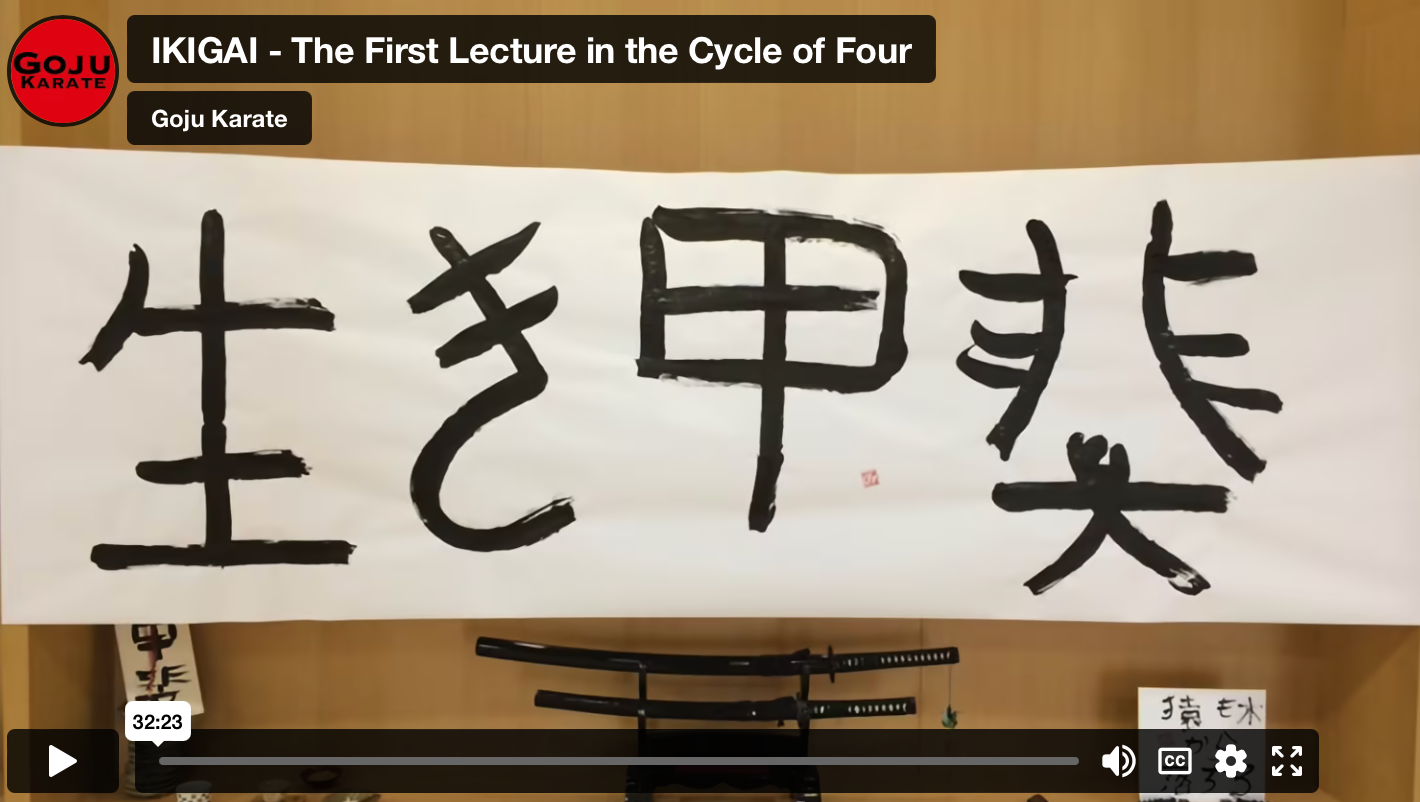 This lecture is the first of four unique lectures (read more here) – all four will be made available for repeate listening and review.
To hear the lecture, please visit the GOJU Students Video Section.