The traditional dojo-wide group workout will be held on Saturday, January 14, 2023
While the dojo opens on Monday, January 9th, 2023, the real start of the dojo year is the day Kagami Biraki is held – this year the traditional dojo-wide group workout will be held on Saturday, January 14, 2023
Kagami Biraki starts at 10:30AM; the dojo will open at 10AM
Kagami Biraki is the only time during the year that kids and adults train together: all students, regardless of age or rank, are invited and strongly encouraged to attend the event.
The 2023 edition will be the twelfth Kagami Biraki that our dojo celebrates.
---
Read More About Kagami Biraki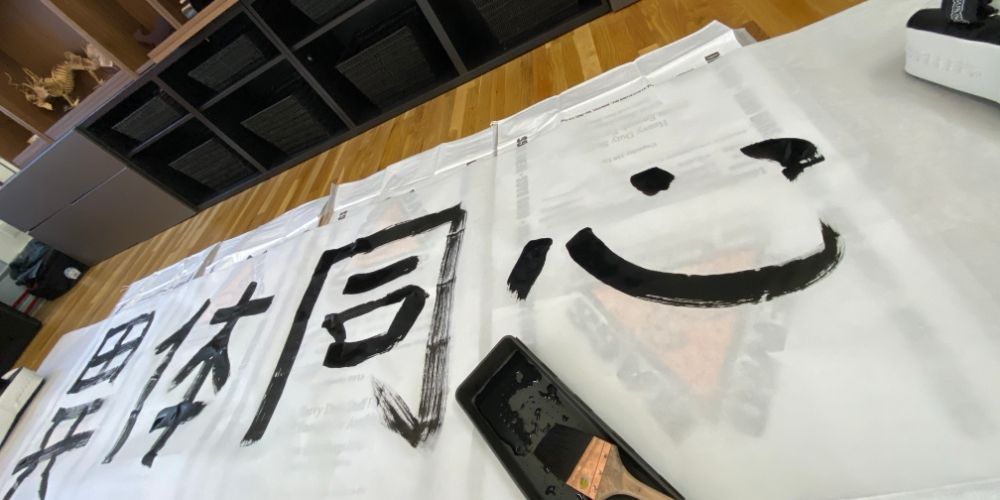 ---
This traditional event has several million participants throughout the world: every traditional dojo will hold this event during the month of January, almost all on a Saturday or Sunday.
Participation in this event makes you part of the global martial arts community. (Kagami Biraki isn't restricted to karatedo dojo; most other traditional Japanese dojo including those that train in judo, aikido, and kendo all participate in Kagami Biraki.)
Younger Students
For kids, there is no requirement to stay for the entire event. Especially younger children may not have the focus to sit through the traditional lecture that comes after the group workout, and very young karateka in our Juniors program (age 4-6) may find the presence of so many kids and adults a little overwhelming.
That's fine! Kids can leave at any time they wish. Parents are encouraged to stay and observe throughout the event, especially parents of smaller kids.
All kids in the Junior program and younger kids in the Youth Division will be given senior adult student mentors to stand with and to help them participate in the workout portion.
Adult Students
For all students, keep in mind that Kagami Biraki doesn't require any special knowledge and all participants fundamentally do the same thing: there isn't any kata or ippon kumite, for instance.
Rather the workout is a very intense workout for adults, and focuses on endurance, strong spirit, and enjoying in the shared fighting spirit of the entire dojo.
The Shodo Lecture
After the group workout, Sensei will deliver the annual lecture that sets an important concept for the dojo for the year. Lecture notes will be available here on GOJUKARATE.COM later that day.
Livestream
And finally, the entire event will available via livestream to all Goju students.
If you cannot be in New York City, from where the event will oriignate, please ,ake sure to contact the dojo and arrange for livestream access. (If you're already a livestream student, you'll automatically receive an invite to join the event at about 10:15 ET).