2022 Tameshiwari Tournament T-shirts Released.
Competitors in the 2022 Tameshiwari Tournament can now pick up their well-deserved limited edition t-shirt from the Front Desk at the NYC dojo!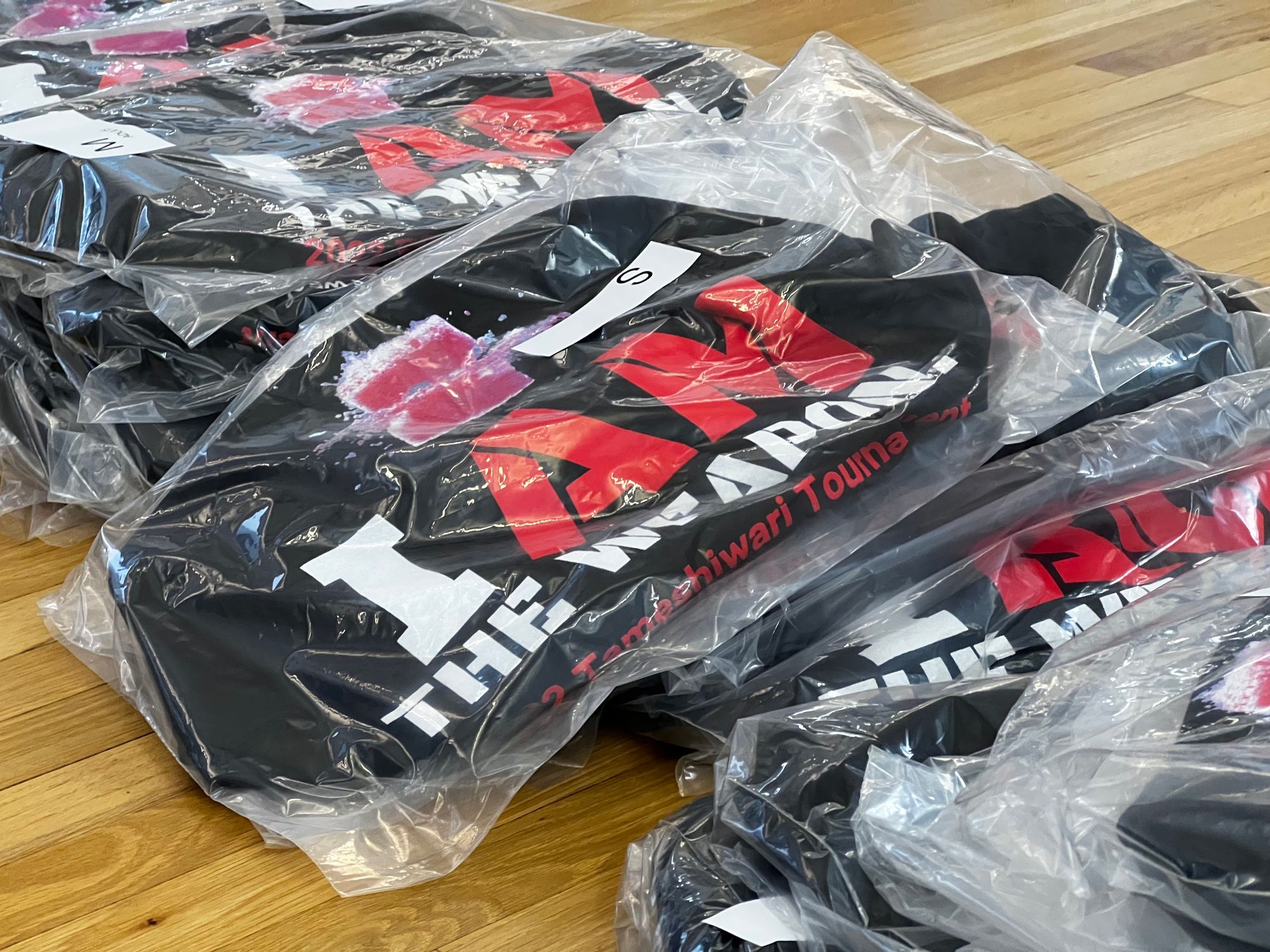 All competitors in every division (including both Adult and Teens divisions) receive a limited edition t-shirt as part of their entry.
This year, in a departure from previous tournaments, t-shirt production began once registrations closed in order to allow all competitors to receive the exact size that they desired.